We do not just produce our sweets, we want to offer you a completely personalized product according to your tastes. Rely on our experience and, with your ingredients, we will create a unique product of high quality.
All your favorite flavors in a concentrate of sweetness
We also customize your packaging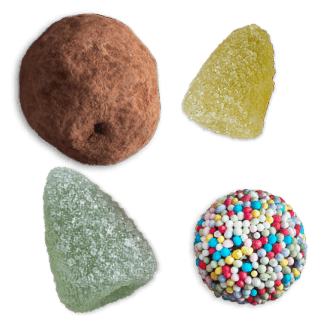 Candies and chocolate
Tell us your tastes or bring us your favorite ingredients directly: we will create completely personalized candies and chocolates for a taste experience...truly unique!
Packaging and bags
Packaging of all sizes and bags to contain and present our delicacies at their best. Take home or at work the taste of the tradition of Dolcezze Albino
The flavour of your choice
We can say it: Albino has a flavor for everyone! Fully customized candies and chocolates at the request of each customer.
A truly unique and special way to celebrate an event, or to bring a little taste to the office. Request information about our customization service: we will recommend the right choice for you and we will also choose the packaging together.
Customizable Candies for weddings
Customizable for celebrations